Pardey Photographic Collection No.2
What is it?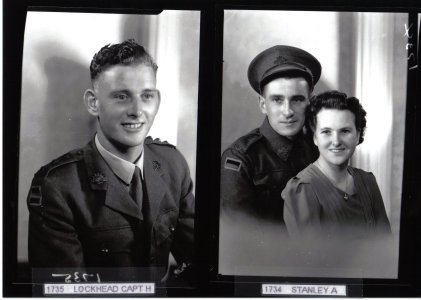 Consisting of some 27,000 images, the range is of both social and historical interest locally, nationally and internationally. The collection is in itself historic, and is also an invaluable historic record of the Cowra (and district) community during the 1900s.

Images of over 4,000 soldiers (mostly identified) who trained at Cowra Military Camp prior to embarking for overseas during World War 2 are, arguably, among the larger collections of military individuals in Australia. Not all soldiers are included, only those who sat for a studio portrait.
Some migrant families who were sent to the Cowra Migrant Camp (formerly the Cowra Military Camp) (1948-1955) after being displaced in Europe are well represented in the collection.
Images of Cowra POW Camp and Breakout are representative of the:
Site of the only land battle on Australian soil during WW II
Site of the largest escape of POWs in modern military history
Site where thousands of POWs were held during WW II
and have, over time, proven to be of both national and international interest.
Portraits of babies, children, adults and family groups, mostly identified, form the bulk of the collection. They are presented as both formal studies and across a range of social occasions, such as weddings, debutantes, balls etc. About 5% of photos are unidentified.

Local historical events are recorded, including: sporting activities; street parades and processions; agricultural events; official openings of facilities vital to the area, such as Wyangala Dam, Cowra District Hospital, Cowra Civic Centre, St John's Anglican Church; the new Cowra Bridge; functions and activities in the outlying villages of Woodstock, Greenethorpe, Billimari etc.
Some images of Cowra in its pioneer days from the late 1880s have survived and are believed not to be held by any other institution or organization.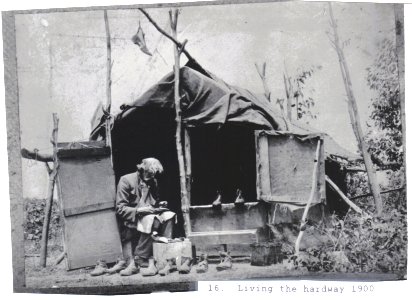 A search of Cowra Family History Group's database can be made and copies of images ordered by either:
(a) calling personally to the family history library during opening hours; or

(b) making an appointment to inspect the collection out of opening hours

(c) All Pardey photos can be checked in this index.
Further details available by emailing [email protected] or writing to the Cowra Family History Group Inc.
Download this order form by right-clicking and selecting "save link as" or "save target as", depending on your browser. If ordering Army photos, please check the index above to ensure an image is available, especially if you have come via ancestry.com.
---
Cost is $10 for the first photo, $5 for each additional photo ordered at the same time, and $3 postage. Photos are supplied on CD only, so you can choose the size and method of printing for yourself. If you choose to pay by Paypal, you still need to send an order form to [email protected], including details of which photos you want to order.

First photograph:

Additional photograph(s) [please click once for each additional photo required]:
---
History of Pardey Collection No. 2
From the 1880s the Pardey Photographic Studio retained most of the negatives of photographs taken in their Cowra studio.
During his association with the business, George Pardey had maintained a register of the negatives. They were identified by number, date, and either the person who had ordered the photographs or to whom they were sent.

The records consisted of a series of hard covered books, laboriously handwritten in pen and ink. (The biro pen was not available at that time). The registers in themselves are of historic value.

At some point a (large) number of negatives were discarded on the local tip. Fortunately George realised the historic value of the negatives and instead attempted to save the remaining negatives for future generations.

When George Pardey eventually sold the business to Don Collins of Fletcher's Fotographics the negative collection was included in the sale.

During the mid 1990s those negatives were made available to Cowra Family History Group to develop. With the aid of a three-year grant some 27,000 images were developed, mostly covering the period 1940 to 1971.

As they were developed, all photographs were identified back to the registers, an enormous undertaking by group members. Members then methodically endeavoured to identify subjects. Although very time-consuming, this task was possibly not as difficult as one would believe - one of the advantages of members and photograph subjects living their lives at the same time in the same small country town!

The group has now placed all photographs into archival sleeves for optimum preservation. This has been made possible by a generous grant from the Royal Australian Historical Society and a donation from the Cowra RSL Sub-branch.

Members also made a number of handwritten copies of the registers. For some time this was the only index by which a search of the collection could be made. However, a searchable database is currently being modified to assist researchers to locate items of interest. This index is now available here.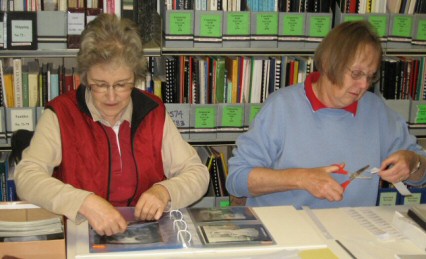 CFHG Members rehousing and cataloguing Pardey photographs


Why a Pardey Collection No 1 and No 2?
George Pardey presented a series of negatives to Cowra Shire Council in perpetuity for the people of Cowra. They consist mainly of streetscapes and reflect Cowra and its peoples in the mid 1900s. Many of these images are displayed throughout Cowra identifying places and buildings of historic interest. Many businesses also have copies in foyers and offices and waiting rooms for the enjoyment of the public.

When Cowra Family History Group commenced developing negatives some confusion existed as to which organization (Council or the Group) held which photographs.

Subsequently the collection presented to Cowra Shire Council became Pardey Photographic Collection No 1 and the images developed by Cowra Family History Group became Pardey Collection No 2.